There are multiple ways to add a location; choose the approach that works best for you.
Add Location: Traditional
Choose a Personal Location or Roaming Location.
Personal Location
Click New.
Add the locations name.
Choose Address, Lat/Long, or Airport.

Type the address in the Address field, or the Latitude and Longitude, or airport code in the appropriate field.
A preview of the location will appear on the map to the left.

Change the time zone if applicable and choose if you would like this location to be your default location.
Click Save. If all fields are not complete or there is an error the Save Button will not appear.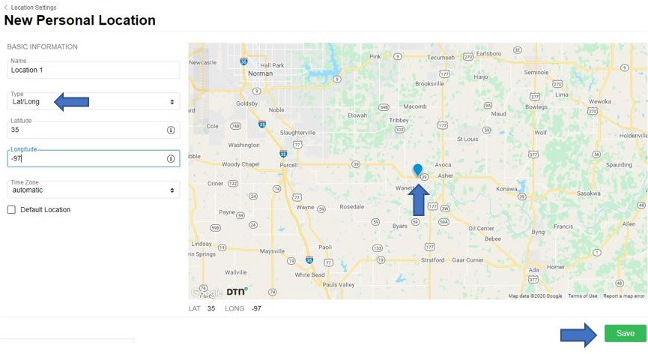 Roaming Location
Roaming locations will be added after downloading and setting up the app on your mobile device. This location will automatically be added to your roaming location list.
You can then toggle on alerts for this device for this location as well.
Add Location via the Map
While on the Map, you can choose to add a location.
Click Locations at the top of the screen.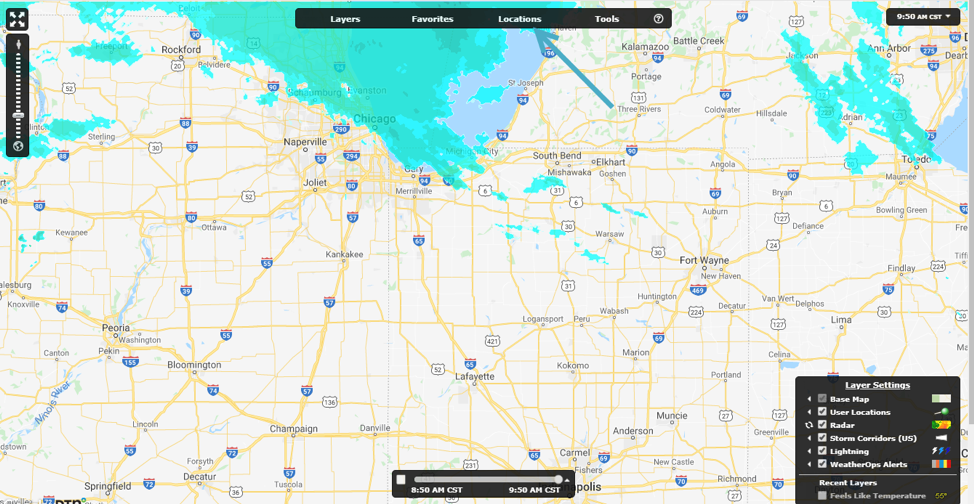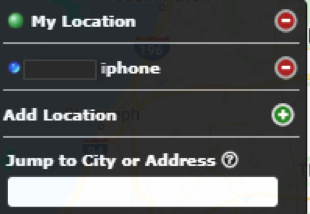 A pin will appear on the map, which you can then drag to your desired location.

Once you have set the location give it a name.
Choose your time zone.
Click OK.
View
Your location will now be visible on the map, where you can overlay radar, temperature, alerts, etc.

You can also go to the Dashboard and view the details of that location, including hourly forecast, daily forecast, alerts for this location and more.
Category: Getting Started