Executive Summary
Ever wanted to view a snapshot of the potential threats for all your assets in one place. We've added an Executive Summary that does exactly this. Quickly view a snapshot of all your assets and see which locations have impending severe weather. The settings are customizable as well, so you can color code the table to fit your operational needs.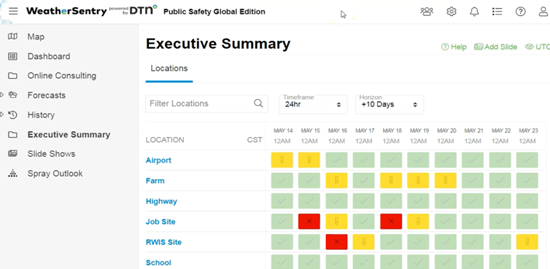 Improved Alert & Forecast Settings
We've redesigned our alert settings to make them more personable and customizable. You can customize the alerts, parameters, and triggers for your forecasts for each location. You can also specify which users receive alerts for specific location in a more centralized distribution page.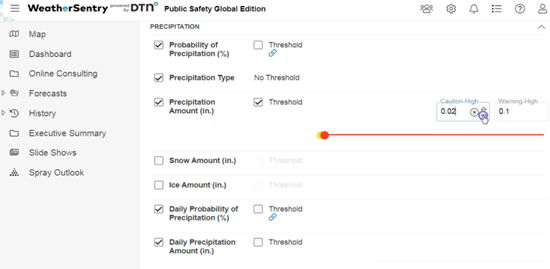 Next-gen mobile app
We've put a lot more weather insights at your fingertips. Quickly see your locations, radar and weather variables, alerts and more. In the next week you'll see two WeatherSentry apps in the Apple and Android app stores. The next-gen app will be "WeatherSentry" and the legacy app will be "WeatherSentry Classic".
*Please Note: Foreign language support will not be available on the first version of the new app. Users using languages other than English should continue to use the WeatherSentry Classic App.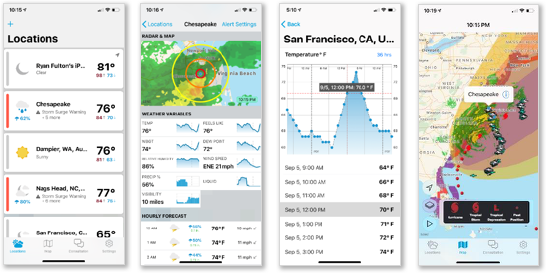 New map layers
When we have the opportunity to give you more – we do. You'll see new layer options for potential tornado paths, SPC severe weather outlooks, DTN meteorologist "WeatherOps" alerts, Sperry-Piltz ice accumulation index and snow and ice outlooks.