Customize how your recipients receive information from you when it comes to protecting assets.
Viewing Recipients
All of your recipients can be found by clicking on the Settings icon (upper right corner) and clicking on Recipients.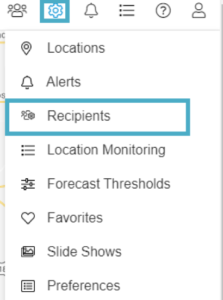 All types of recipients are listed under the tabs across the top of the page, which include:

Adding Recipients
Click New under the Recipients field.
Name the new recipient.
Enter the desired email (for alerts sent by email) and/or phone number (for alerts sent by text).
You can also choose if you would like a Quiet Period.

A Quiet Period is a time frame you would NOT like to receive alerts (i.e. When not on Shift). You can create two quiet periods per recipient.
The dark bars in the graph indicate times when the user will NOT receive alerts based on the user-input for start time, end time and period.
In the example below, the recipient associated to this Quiet Period (email, text or siren) will NOT receive alerts between 8pm and 6am every day of the week.
Click Save Changes.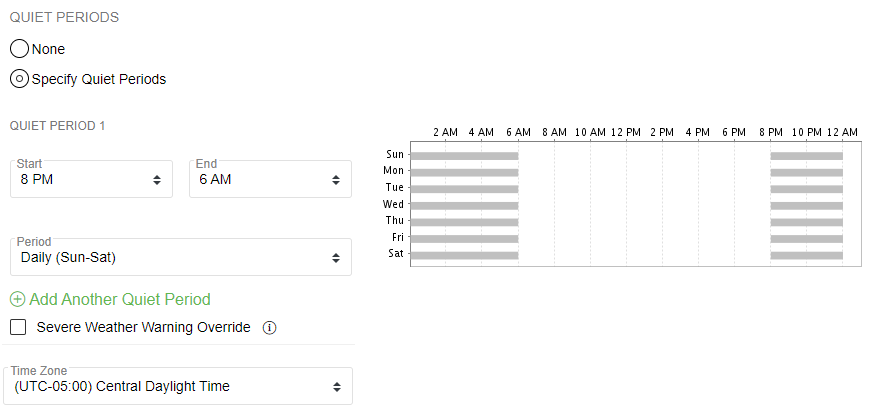 NOTE: To set up a recipient to receive alerts and forecasts, you will need to go to the Distribution menu and toggle on the user. Click here to walk through setting up Alerts.
Category: Getting Started