Create a slideshow in WeatherSentry to run through your most important weather information on your monitor or in your operations room. Your Dashboard, Maps, Forecasts and Graphics can all be added to the slideshow.

Add: Map
While viewing the map, click Tools and then click Add to Slide Show: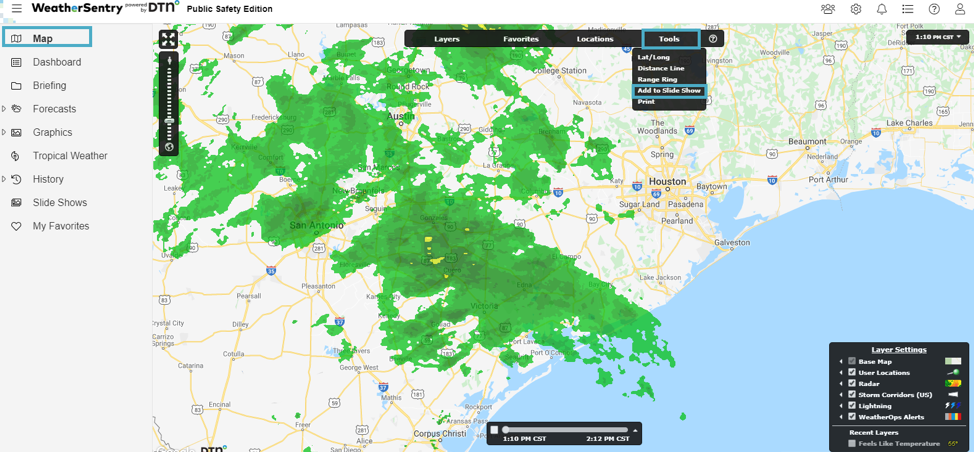 Name the Slide and the Slide Show you are creating.

NOTE: You can create a new Slide Show from the Map, but not from other objects.


Add: Dashboard
Above each object to add, you will find an Add Slide button.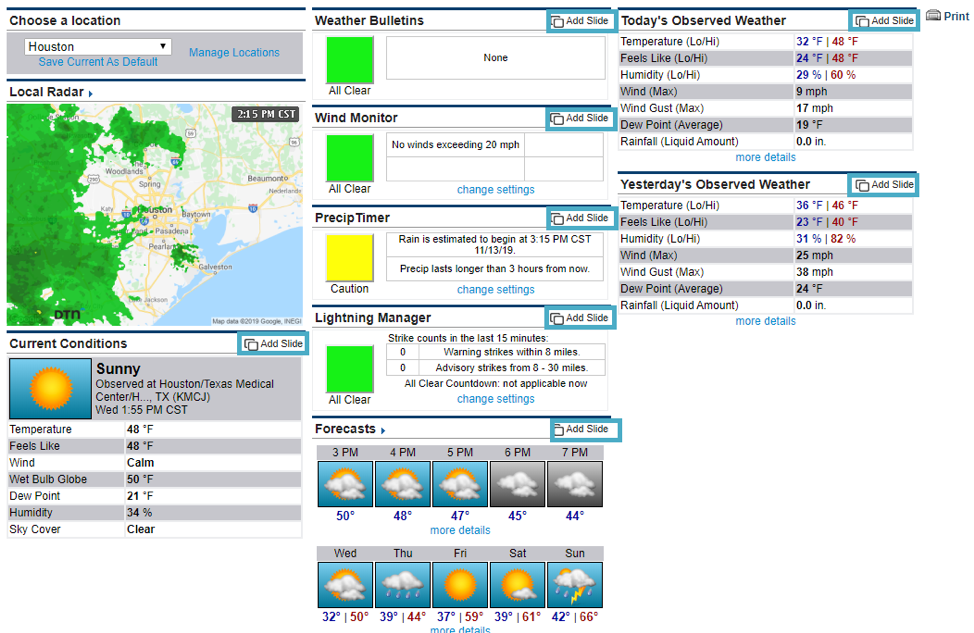 Click Add Slide.
Name the slide and choose the slide show.

NOTE: you cannot create a new slide show from the Dashboard.

Click Add.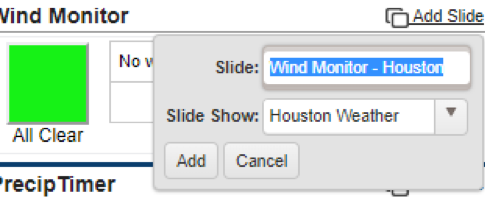 Add: Graphics
When looking at an object, click the Add Slide button.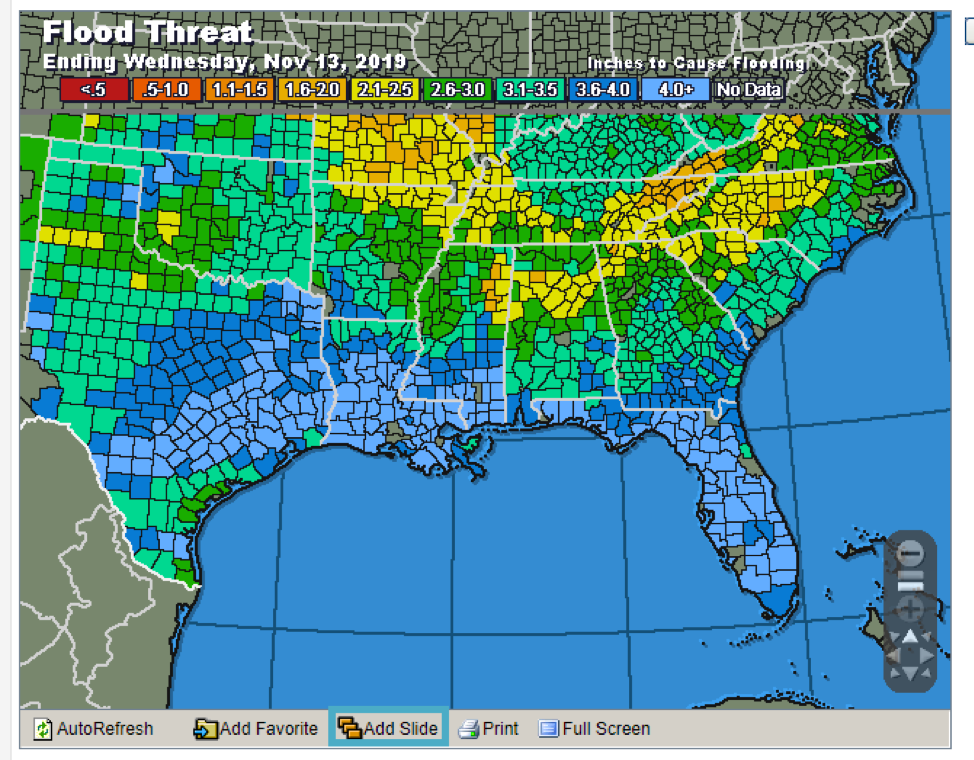 Choose the slide show to which you would like to add the slide.

NOTE: you cannot name the slide from Graphics.

Manage
Go to Settings, then Slide Shows. From here, you can reorganize the slides and change the pause intervals.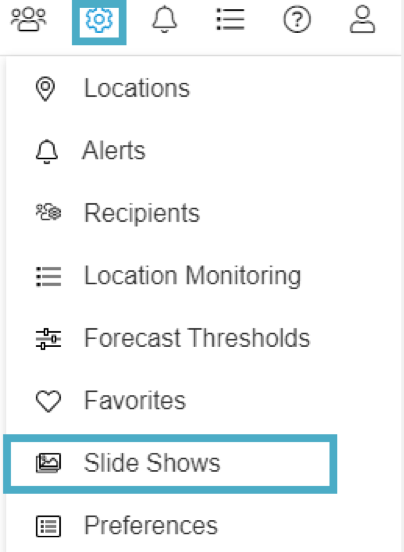 View
Navigate to the menu, and click on Slide Shows.
You can play the slide show and have it run while not using the computer.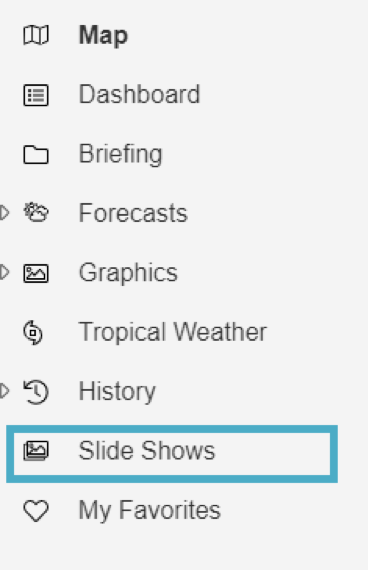 There are different layouts to choose from: Single, Quad and Console.

We hope this answered your question! If not, let us know and we'll get to the bottom of it.
Category: Next Steps